Gallery
[2]
Leave Review
[3]
Season
Nightly
Weekly
Monthly
Minimum Stay
Checkin Restrictions
Mid Season
Mar 1 - May 31, 2020
$165.27 - $202.28
$1,090.78 - $1,090.79
na
3
No restrictions
High Season (Start of Summer) 2020
Jun 1 - Jul 2, 2020
$354.00 - $380.25
$1,678.00 - $2,263.00
na
3
No restrictions
4th of July (2020)
Jul 3 - Jul 10, 2020
$470.66
$2,828.00
na
4
No restrictions
Peak Season Shoulder 2020
Jul 11 - Jul 17, 2020
$404.00
$2,428.00
na
4
No restrictions
Peak Season (2020)
Jul 18 - Aug 14, 2020
$404.00
$2,428.00
na
4
No restrictions
High Season (End of Summer)
Aug 15 - Sep 7, 2020
$324.25 - $407.53
$2,138.50 - $2,255.62
na
4
No restrictions
Mid Season
Sep 8 - Sep 30, 2020
$219.03 - $268.37
$1,445.05
na
3
No restrictions
Low Season
Oct 1 - Nov 24, 2020
$220.40 - $270.06
$1,454.08 - $1,454.10
na
3
No restrictions
Thanksgiving
Nov 25 - Dec 1, 2020
na
$2,125.69
na
7
No restrictions
Low Season
Dec 2 - Dec 17, 2020
$220.40 - $270.06
$1,454.08 - $1,454.10
na
3
No restrictions
Winter Holiday
Dec 18 - Jan 3, 2021
na
$2,034.48 - $2,536.11
na
7
No restrictions
Low Season
Jan 4 - Feb 24, 2021
$249.91 - $306.34
$1,648.54 - $1,648.57
na
3
No restrictions
Mid Season
Feb 25 - Apr 1, 2021
$272.78 - $334.47
$1,799.31 - $1,799.32
na
3
No restrictions
Unit Code: NB-115
Leave a Review
[3]
More…
Beds
Queen 1
Twin 2
Sofa Bed 1
Details
2 Bedrooms / 1.5 Baths
852 Square Feet
Queen (1), Twin (2), Sofa Bed (1)
Max Occupancy 6
Discounts are typically available for weekly/monthly stays. Enter your dates above for an exact quote.
25% OFF MAR+APR - Amazing Beach Home + Location, Only Steps to Sand
[4]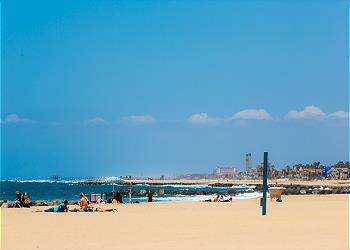 [5]
[6]
[7]
[8]
[9]
[10]
[11]
[12]
[13]
[14]
[15]
[16]
[17]
[18]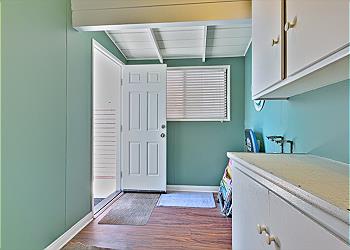 [19]
[20]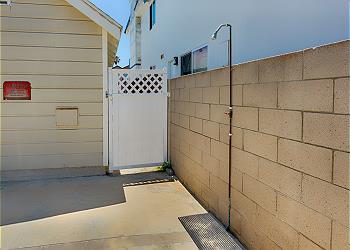 [21]
[22]
[23]
[24]
[25]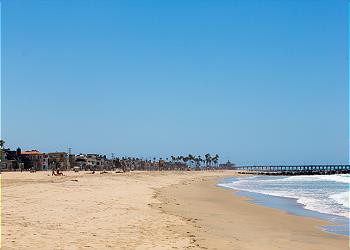 [26]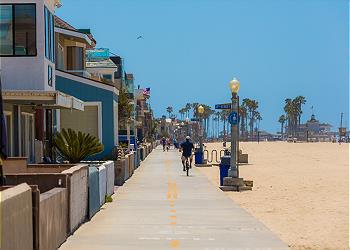 [27]
2 Bedrooms
1.5 Baths
SLP10178
Enjoy the sound of the surf and the cool ocean breezes from this cozy 2 bedroom, 1.5 bathroom beach house within steps of the beach.
This sunny beach house is conveniently located right next to 38th street beach. The master bedroom has a Queen bed with side table, dresser and closet. This bedroom has a shared bathroom with shower/tub combo and sink. With windows facing East and one facing West there is plenty of natural light. The second bedroom has hardwood floors, two twin beds, four drawer dresser and for more storage a small closet. This bedroom also has access to the shared bathroom. There is also an additional half bath for your convenience.
The kitchen has brown hard wood floors, a two seat breakfast bar as well as a two seat breakfast table and chairs. With everything you need from home it includes a four burner stove/oven, double stainless steel sink, microwave, dishes, spices and more.
In the living room a 40 inch Sony TV with DVD/VCR player, coffee table, two glass top side tables and one glass top game table, a leather pull out couch for additional sleeping room, and two leather sitting chairs.
For your added convenience, two off street parking spaces are provided behind the home.
Whether you are looking for a relaxing get-a-way in one of the most beautiful cities in California, or you want a fun, active, beach vacation, this home will fit your needs. Come enjoy the Newport beach life being steps away from all the best that Newport beach has to offer!
THINGS YOU SHOULD KNOW:
•No Smoking on the property - NO EXCEPTIONS (this is inside and outside the property)
•Due to the moderate coastal climate, this house (like most in the area) DOES NOT have air conditioning.
Location:
92663
Newport Beach
,
CA
United States
33° 37' 1.5564" N, 117° 56' 8.142" W
California US